Dear First Year Me,
Hi.
As I write this, I am you, but older and wiser – and let me tell ya: You'll make a lot of mistakes and you will learn a lot of things the hard way.
Of course, there are no manuals for how to succeed in first year, how to succeed in life or how to adult, so I'm hoping that by reading this letter, you'll shortcut some of my mistakes and that you'll get on to making other mistakes… And learning other, important lessons.
I mean, even if you don't read this, you'll still mature and learn to adult eventually – but you know we've got a lot of dreams, right?
We're ambitious as heck, we don't like wasting time and learning the hard way takes up valuable time. So I'm hoping that I can help you speed up the process of succeeding in the (rigged) school system and save you some of that time… So we can get to the real hustle of getting ahead in LYFE.
Sound good, First Year Me?
Here we go.
1. Don't worry about not knowing exactly what you want.
You're in a pretty general program but yeah, I know – you're not really sure if you want to be a project manager, a consultant or a business analyst. You might even find our program pretty boring halfway through, even though you'll still be super thankful for it when you start co-op.
Well, just remember: If you find that you want to switch programs halfway through, that's OK. I mean, I know you won't because I am still in BTM, but just knowing that you have the option to switch if you want to is a great comfort, isn't it?
The more important part is to find something that interests you and to become really, really good at it. If something interests you enough, learn as much as you can about it, then take a skill and work on it. Once you get good it, you'll find that you've also become passionate about it and – voila – you'll have found your Life's Task.
Spoiler alert: We will figure out our Life's Task at around the end of third year – but I won't tell you what it is because you have to go through the process yourself.
I'm not going to make things that easy for you!
2. Don't worry about not getting a job when you graduate.
OK, this is gonna be counter to everyone else's advice but once you start thinking about getting a summer job, don't focus on polishing your resume and memorizing your interview questions. That's like building a house that looks incredible on the outside, but has no foundation at all – it'll topple when the storms come.
Instead, play the long game, dig a firm foundation, and do these:
Train yourself to do things well, even if you're not interested in it. No complaining. Just working.
Become an interesting person. Do cool stuff. Meet interesting people. Help others.
Learn to communicate and understand people. You're introverted, for the most part, but once you have the skills, you'll learn that you're also a closet extrovert – an ENFP, to be exact. Remember, make people feel like they're the smartest person in the world when they're with you. And be extra nice and go out of your way to help others, even if you don't need anything.
Learn some actual, solid skills. Microsoft Excel is a good place to start.
Learn how to be personable, but professional. Or else you will get yourself into some pretty embarrassing situations at work. Err on the side of being too professional and then lowering it down in time.
Simply put: Focus on becoming a phenomenal human being who can solve problems, and the job will find you.
3. Don't worry about not having your life together.
One day in 2015, you'll get so sick and tired of your irresponsible, lazy-ass self that you'll do whatever it takes to become reliable and consistent, someone who delivers the goods, day in and day out. It'll take you a year and a half of trial and error, and you'll lose your phone once and your wallet twice (along with $300)… But you'll get through it.
You will get your life together if you keep working on it. You will adult. You'll learn to focus, to perform regardless of the circumstance… And you'll never lose anything ever again.
4. Be patient with yourself.
Focus on one thing at a time. I'm not just talking about single-tasking – I'm also talking about the big projects you want to do: an online business, a side hustle, a blog, student groups, sports teams, church ministry… All of it.
Instead of thinking that you only have today or this week or this year to do it, have a 10-year timeframe.
Think about it: If you have 10 years, you could work on one thing a year and get to work on every item on your list – and more. And by giving yourself a year, you get to stick with something long enough to get through The Dip and figure out if you really like this, or if you want to move on to something else.
Remember:
You can do do anything – but not everything.
Oh, and take it easy on yourself when you start working on habits and routines. Baby steps.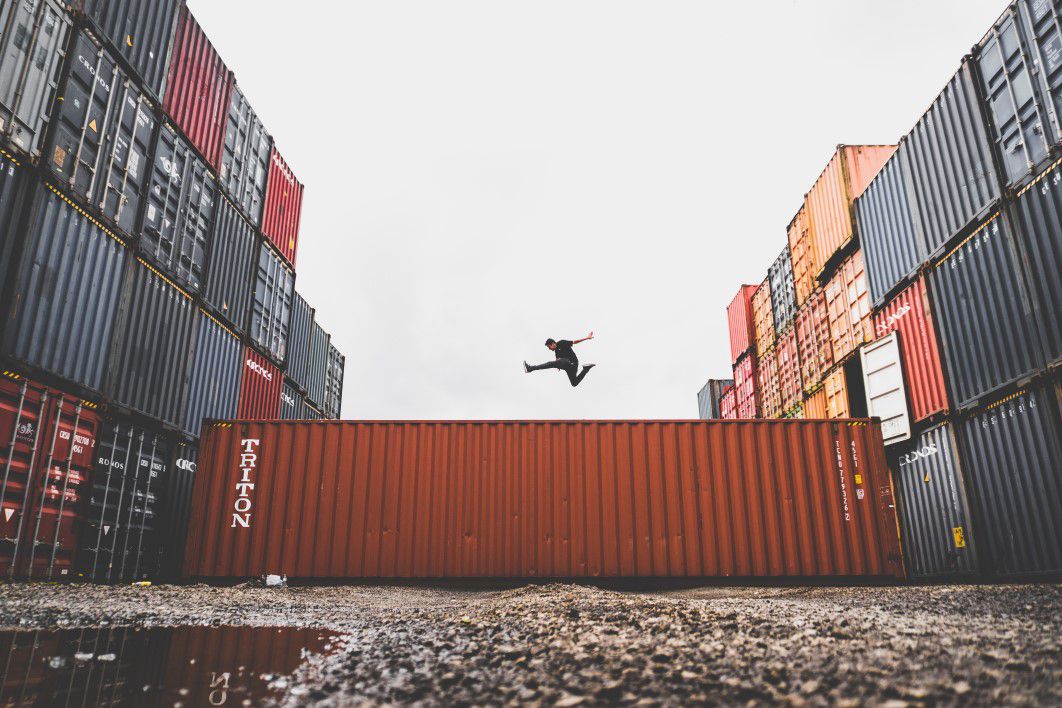 5. Stop buying so much junk.
You're gonna get something like $10,000 from the government in a few months. Treat that money like you earned every last penny with your blood, sweat and tears – because your future self will do just that, to pay it off.
For the sake of Third Year You, Fifth Year You (that's me) and New Grad You, please don't spend it all. Toronto is hella expensive. Life is even more expensive.
TBH, First Year Me, Ryerson's a commuter school – you live at home and you can bring your lunch – so you can live on $700 a month easy. Don't go buying all that useless stuff you find on Amazon. Don't go around sprayin' them bills like you're a millionaire, cuz you're NOT. (At least not yet.)
Trust me when I say that you're gonna need every last drop of that money.
6. Save money as much as you can and learn to enjoy the process of it.
This builds on #5.
When you start your first full-time summer job, you'll make more money than you've ever made before – and you wouldn't know what to do with it.
Here's some advice: Don't buy stuff, just because they're selling you a magic solution to your dream, or that it looks like something Future You would want.
Don't.
Third Year You will be OK with paying more, if it means she will get a faster return on her cash.
Oh, and you know what you should do with all that cash?
Well first off, don't you listen to that personal finance blogger who says you only need to save 10% of your income.
Instead, put 50% of your salary into a general savings account. And when that hits $10,000, switch it up – start putting 40% into an index fund and 10% into savings.
Basically, sock away most of your money then learn to find a little bit of happiness checking that bank balance every Friday and seeing it grow.
That's a good Asian daughter.
7. You're smart but you're not that smart.
The good news: After the first semester, you'll have a 4.1 GPA. (And you'll brag about it. And post it on FB. SMH.)
The bad news: Contrary to what you think, you got a 4.1 not because you're brilliant but mostly because it will be your second or third time learning the material.
Let me explain.
That 4.1 was because Grade 12 You was smart and took a lot of damn hard courses. She took the hit in high school and only ended up with an 83 average… Just so you could have that 4.1 without breaking a sweat.
My advice: Keep your ego in check, and go on attending classes, reading your textbooks and taking your handwritten notes, even when you hit 2nd and 3rd year where complacency will be the norm.
8. You're unique, but you're not special.
Your voice should be heard, but that doesn't make you better than anyone else.
First Year Me, let's be honest: you think you're a hotshot just because you've done some stuff. Well, you're not.
The world doesn't owe you anything. And whether you were a somebody or not in high school doesn't matter anymore – you need to climb the ladder all over again.
The other terrible effect of thinking you're special is that you're picky with friends. Actually, you're beyond picky – in fact, you don't think anyone is good enough to be your friend.
Well I'm telling you now: melt that ice-cold heart of yours and let people in. Be OK with risking your heart and caring about other people. They're human, they will let you down.
Be humble and gracious and remember that YOU are equally fallible and that you will let them down, too. #sitdown
9. Give.
Life is an all you can eat buffet and – you don't understand this yet – there's more than enough success and money and fame and happiness to go around.
So give away your time, your smile, your attention, your love and your knowledge (including your lecture notes).
Don't nickel and dime others. Give.
10. Be generous with your respect and your praise.
This builds on #9.
Respect others and give them recognition – but don't expect them to respect you or acknowledge you. It may feel unfair but remember that that is just a part of life.
Don't ever demand to be recognized or respected.
Respect is given, not demanded.
Plus, it just looks needy and pathetic if you even lowkey hint at people to praise you.
11. Don't eat out so much.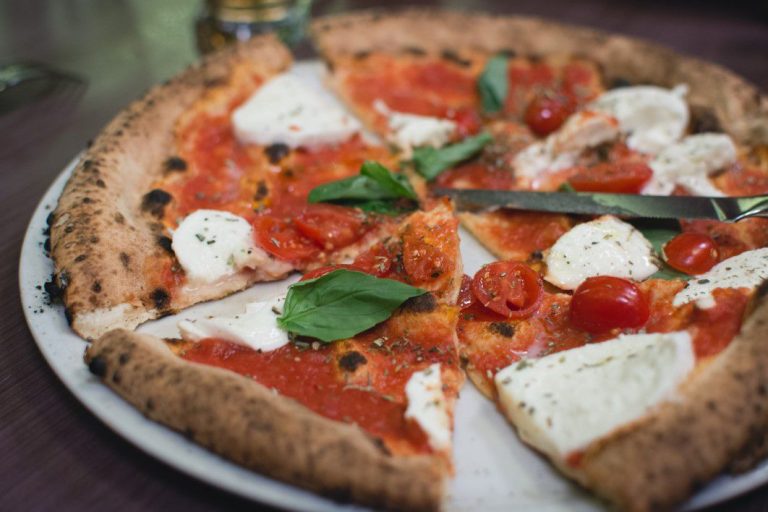 Yo, the Frosh 15 is real. Bring lunch and learn to like fuelling up with good, healthy food.
The FOMO is unfounded – most of the delicious food will taste just OK after a while. And no one cares if your insta food game isn't on point. You're not missing out.
Oh, and when you do get that idea to eat Chipotle every day for a week – don't.
If you do it, you won't be able to think about Chipotle and not want to throw up for the next year or so.
12. Always find the fun.
Let's be totally clear: I'm telling you to find the fun, not just to have fun.
Unfortunately, you'll find that university will not always have fun built into it. In fact, sometimes it's almost like the school system is deliberately trying to screw with you and your day.
So, if you feel like you're going crazy, do this:
Push away from your desk,
Realize how insignificant this situation will be in a few days' or weeks' time,
Find something funny and stupid in the situation to laugh about (like the fact that it's already the morning of the exam and you still haven't finished studying #YOLO).
Once you master the art of finding the fun in every situation, no matter how boring or sucky or unfair it is, you'll have learned the biggest lesson you can take away in university.
And I'll give you the license to do whatever the heck you want when you graduate (even if you want to be a professional Pokemon Trainer).
Deal?
Sincerely,
Fifth Year You